The Water Quality Association WQA Certifications are highly coveted within the water treatment industry.  They represent an independent validation of the quality of equipment or components contained within a system.  The WQA offers 2 different levels of certification.
WQA Gold Seal Certifications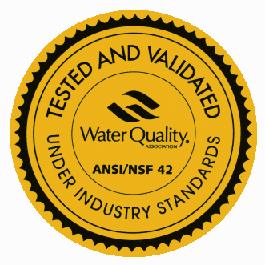 The WQA's Gold Seal Product Certification program offers peace of mind to consumers.  Since products with this seal have been rigorously tested to all industry standards using a multi-faceted certification process.  This certification process provides additional consumer protection as this certifies that any product with this seal have met standard regulatory requirements.
For more information about the WQA Gold Seal Certification, click here.
WQA Sustainability Seal Certifications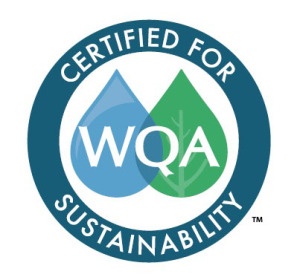 The WQA's Sustainability Seal is currently the highest level of WQA Certifications offered by the WQA.  This seal represents that a product or system has met all the conditions to qualify for a WQA Gold Seal.  In addition, this seal verifies that a product or system are recognized as safe for people and the planet.
To find out more about the WQA Sustainability Seal, click here.